What's the book about?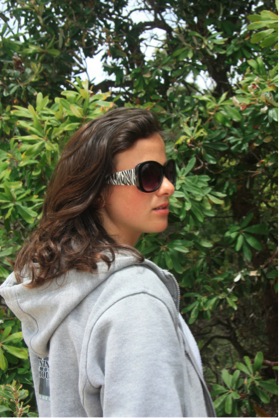 Two closely related families share a cattle property in the foothills of the Baw Baw Mountains in Gippsland, Victoria.
The main characters are six teenager cousins, Kes (14), around whom the book is centred, Finn (15), Sarah and Angie (both 12), the twins Jon and Jack (9), and a visitor, Brian, from Melbourne.
Kes' father, Pat, is of the stolen generation. Kes is determined to find his family, and what begins as a simple search develops into an ethical dilemma and an awareness of the importance of her Aboriginal background.
A catastrophic drought and bush fire has a profound impact on all members of the families. The bushfire has threatened their lives and their homes, and wiped out the cattle. The unthinkable is becoming a reality — they will have to abandon the mountain property of their great-grandparents and move to a town.
The narrative explores how young people deal with the impact of traumatic incidents associated with bushfire, the threat of bankruptcy and having to leave their home. These shocking events and their growing maturity alter their views of their world and force them to re-assess their values and relationships.
Finally there comes the incredible discovery… an extensive cave system, which only makes Kes more confused — or is the discovery of its hidden secret their families' salvation?
Comments from Bron Blake
This was my first book and it began one day when I was doing a long drive, on my own, through Gippsland. I started thinking about the Kurnai nation who were the original owners of the land I was crossing.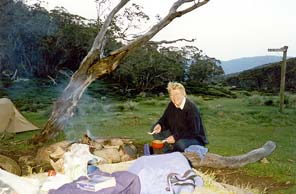 This lead to thinking about the history of Australia and the impact that our many of waves of immigrants have had on all of us, which led to thinking about mixed culture and mixed race families.
About this time I heard a piece of Radio journalism on the ABC, bringing together three of four sisters taken from their mother at an early age, who had not met each other before. I found it immensely sad and it had a profound effect on me. At that time we had heard very little about the stolen generation, and there we still many people who did not, or did not want to, believe it.
I wondered if it would be possible to write a book for Young Adults including all those core themes. You can find the genesis of the book buried now on page 86 of 'River'.
I was living in Gippsland when I started writing the book. We were in the middle of the worst drought ever, which was followed by severe bush fires in the high country. These certainly influenced me.
Because this was my first book, I re-wrote it about three times. Major re-writes that taught me a huge amount. It once had two other characters, a completely different back half and a totally different start!
Reviews of Find Me A River
'A story that celebrates the strength of the family, Find Me a River, deals with numerous issues… All the characters are drawn convincingly well. We share in their distress when the fire destroys their dreams, and we rejoice when Pat and his parents are reunited. Recommended.'
Fran Knight
Magpies, Vol16 #5 11/2001
'Find Me a River is a fast paced novel by a new author, that will hold the interest of young people, while older readers will be interested in the many complex issues in the unfolding plot.'
Jean Doran, Lindisfarne, Tas.
Fiction Focus, Vol.15 #3 2001